Challenge
Acorn Insurance is an Irish-owned and operated company based in Galway, offering quality insurance products and services to 25,000 customers nationwide.
Highly regarded for their superior customer service, Acorn Insurance recognised the need to provide an equally satisfactory experience online.
To help them achieve this,  they approached us about developing a new website with streamlined user journeys and content that is both engaging and easy to find, in order to increase site traffic and generate more leads.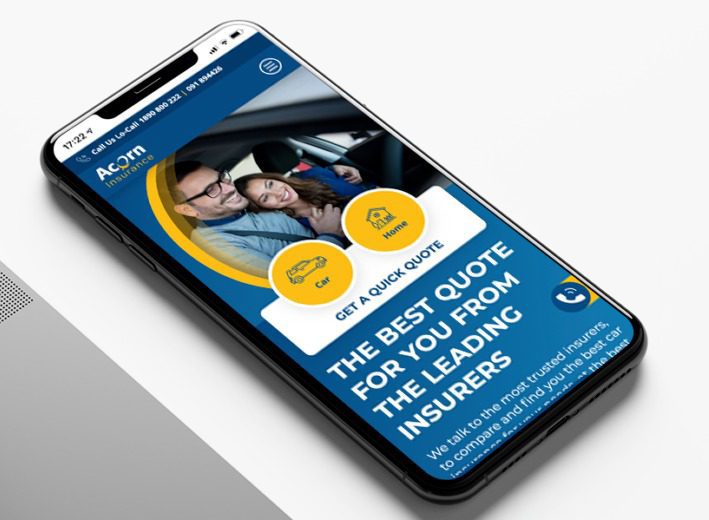 Solution
We worked closely with the client to map out user journeys in line with customer personas and design a website that would elevate their brand.
Our discovery workshop helped identify new opportunities for lead generation and customer engagement, such as the addition of:
Customer Portal
Live chat
Quick quote
The resulting website enhnaces their brand and firmly positions them as a "challenger" in the market, creating an experience that rivals direct competitors and much larger insurance providers.
Check it out https://acorninsurance.ie/