DELIVERING IMPACT
THROUGH PARTNERSHIP
We craft digital products and experiences that deliver results.
Who we are
We are a digital agency specialising in crafting products and experiences that deliver results.
We help clients reach their full potential through continuous improvement, leveraging digital to make every aspect of what they do easier, faster, cheaper and more profitable. We offer sound advice, creative flair, expert development and professional support.


Collaboration
Our process is collaborative and combines your business knowledge with our expertise; a perfect blend of skills and resources designed to deliver results.

Partnership
Thoughtful partnerships will always create stronger teams. And when we work together we're much more than the sum of our parts.

Impact
We understand business challenges and can help you move the dial by crafting digital products and experiences that deliver results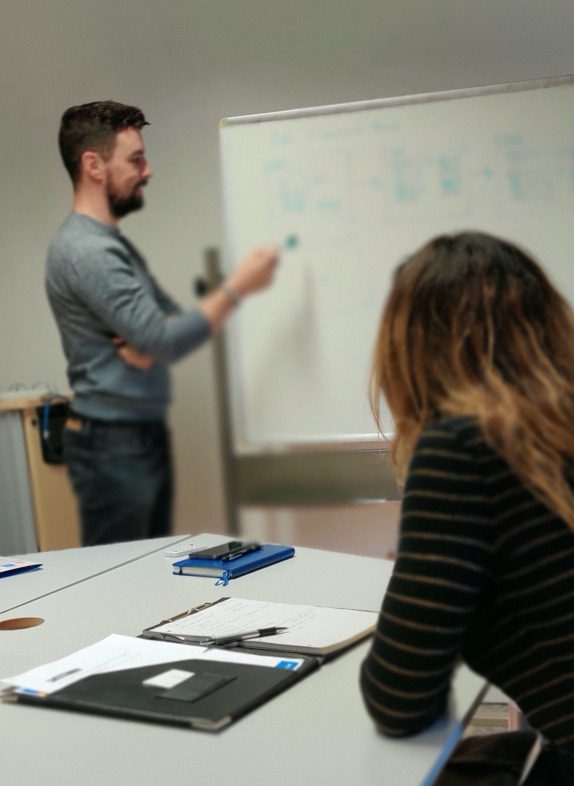 Our Experience
We've been crafting user focused digital products and experiences since 1999
We are digital pioneers, proud of our past and excited about our future. We are problem solvers, designers, strategists, project managers and developers who believe in partnering with clients to deliver impact and drive growth.
Whether you're looking to define your Digital Strategy, launch a new product or improve an existing one, we can help.
Meet the team

The problem solvers

Paul Doherty

Paul is founder and CEO of Total Digital.

A Digital Pioneer, Software Developer and Electronic Engineer, Paul started programming aged 8 and has been working with technology ever since.

Before founding his own business, Paul was involved in teaching various computing courses and lead the development for Corel Corporations Runtime Localisation – which, for the first time, enabled localisation of software applications while they were running.

With over 20 years' experience in Software Design, Development and Implementation, Paul has a solid track record of delivering innovative digital solutions across industries. He combines deep technical knowledge with a relentless focus on Continuous Improvement, which is reflected in Total Digital's DNA.

Paul holds a BE Electronic Engineering degree from UCD

Christopher Carroll

Chris is our Chief Operating Officer and is responsible for overseeing and implementing our company goals and strategy in daily operations.

Highly customer focused, with a strong ability to identify and solve problems, Chris combines deep industry knowledge and business acumen with great communication skills. His experience spans across Corporate Strategy & Business Analysis, Change Management, Process Improvement, Operational Scaling, Financial Management, Project Management & People Coaching & Development.

Qualifications include:

B.S.C. Hons in Digital Technology, Design & Innovation
PRINCE 2 Certification
Scrum Master Certification
Scrum Product Owner Certification

Christian Byrne

Christian is responsible for our Support Helpdesk and deals with Ad Hoc Support queries such as website changes, and maintenance issues.

He also manages Credit Control and deals with any invoice query for existing clients.

He is highly adaptable and easy to deal with and has over 10 years experience in Account & Support Management.

A great team player with good communication skills, he is able to grasp problems and identify solutions quickly and efficiently.

Manuela Savini

Manuela is an award winning marketer with strong commercial awareness and a real passion for communication.

Highly customer focused, with good problem solving & analytical skills, she has over 20 years' industry experience across digital and traditional channels.

Having previously worked as consultant, she has great ability adapt, learn quickly and provide tailored recommendations with a key focus on Continuous Improvement.

Qualifications include:

BA Business Studies – Management – ITT
Marketing Graduateship – DIT
Digital Marketing Diploma – DMI
Certificate in Human Computer Interaction – IADT

Liam Twomey

Liam is responsible for the overall management and delivery of Total Digital projects.

Highly experienced at managing projects of national and international importance across industries, Liam is both client focused and results driven.

He has a strong technical and UX background and a very strategic mindset, which allows him to effectively act as Project Manager and Strategic Consultant, given his broad industry experience and previous roles as multiple Company Founder and Director.

Qualifications include:

MSc. Technology Management – UCD Smurfit Business School
MA. Interactive Multimedia – Royal College of Arts, London
BSc. Electronic Engineering – TCD

Gordon Toal

Gordon is responsible for client management and the overall delivery of Total Digital projects.

Gordon has over 9 years experience working in the past with global, market-leading e-commerce fashion companies such as Hugo Boss, Esprit and Jack Wolfskin.

He has a strong passion for continuous improvement with a key focus on delivering quality, impact and exceeding client expectations with each project.

Qualifications include:

PSM Scrum Master certification
PSPO Product Owner certification
Bachelor's degree in Business & Management

Chloe Disney

Chloe is responsible for developing and nurturing new client relationships. Supporting the Marketing function, Chloe seeks out opportunities to deliver impact for new and existing clients across industries.

A people's person with a positive "can do" attitude and a passion for delivering great customer services, Chloe has background in business development B2B and B2C, Sales and Marketing, working with large organisations such as: the Edinburgh Fringe Festival and many international clients. Very resourceful with strong interpersonal skills, Chloe has a great ability to multitask and create a positive impact.

Qualifications include:

-BA Hons: International Business & French

-Diploma: Digital Marketing

Michele Oliveira

Michele is responsible for ensuring that your website, mobile app or bespoke software is fully compliant with our quality standards.

She is highly experienced at devising quality tests, defining test criteria and identifying inefficiencies in order to make improvements and achieve high quality outcomes.

A great team player with experience across a multitude of QA systems, including Visual Studio, Agile, JIRA & Selenium, she has a great ability to offer objective insights into the validity of any features, adding real value to each project she is involved in.

Qualifications include:

Master's Degree in Business Administration
IT Testing Fundamentals at Test Triangle
ISTQB Foundation Level Course

Anthony O'Rourke

Anthony is an award-winning digital designer and creative lead with over 16 years of industry experience.

Highly creative, client focused and personable, Anthony is responsible for leading UX/UI projects including Digital Design, Digital Transformation, User Experience, Content, Ideation, Technology, and Innovation.

Anthony balances user and business needs to create craft products and experiences that seamlessly integrate into people's daily lives.

He brings a wealth of experience with local and global brands on Mobile & Desktop App Design having previously worked with brands such as Eir Business, Fallon & Byrne, Dentsu Aegis, Coca Cola, Jameson, Sherry FitzGerald, Permanent TSB, Fintech Scotland, and Lidl to name a few.

Richard Curry

Richard is an award winning UX/ UI designer, specialising in creative direction, design, branding, content, user experience, and website design & development.

He has more than 16 years of experience as an art director with a strong record of managing websites and brands for many of Ireland's and Europe's leading educational, corporate and tech companies.

Richard works with some of the most ambitious and innovative brands to help them deliver their business goals. He views each project as an opportunity to create a singular and engaging piece of work for the clients and their customers. This is his goal and this is what motivates him.

Some of Richards clients include Immedis, Transfermate, Willis Tower Watson, Our Tandem and Workvivo.

Baptiste Zanin

Baptiste is an Art Director with 10 years experience in Branding, Communication and Design. He has worked internationally travelling to Australia, Egypt, India and throughout the Middle East through the course of his work discovering global consumer and design trends.

Baptiste has significant experience in brand creation, development and design for international companies such as Christian Dior, Yoplait, Carrefour and Nestlé Water.

He has also worked on some very ambitious and complex digital projects always working closely with clients helping them to achieve their business objectives.

Aimee-Laura Flanagan

Aimee Laura Flanagan is an experienced Designer skilled in UX/UI, illustration, Brand Identity & Social Media. She is a dedicated strong professional with a bachelor of arts from DIT, focused in Design and Visual Communications and has furthered her education in the field of Web Design & Development. Aimee is a team player who loves a challenge and strives to constantly grow and progress within the field of design.

Aimee seeks inspiration from Massimo Vignelli and Bauhaus designer Le Corbusier and her work reflects this with its simplicity and effectiveness, minimal style and emphasises on technology

Qualifications include:

-Visual Communications – Dublin Institute of Technology

-Web Design & Development – Griffith College

-UX/UI Design – Interaction Design Foundation

Juan Carlos

Software Developer

Aleksei Jusev

Aleksei is responsible for managing all technical aspects related to this project.

He has expert level knowledge of several languages including Net, Java, PHP, Node, Python, Angular and is very experienced at delivering to Server, Desktop and Mobile platforms.

An advocate of technical excellence,  he is very comfortable leading dev teams and is proficient at building and maintaining complex and distributed systems on different platforms, excelling at both front-end and back-end technologies.  

Qualifications include: BSc (Hons) Computing Science

Artem Khalansky

Software Developer

Łukasz Górski

Łukasz is a talented and experienced web developer responsible for developing web and software solutions. 

He is proficient in multiple web technologies including PHP OOP, programming frameworks, design patterns, Javascript, CSS3 and HTML5 and has a proven track record of delivering quality products in a fast paced environment.

Lukas has a great ability to solve and anticipate problems, he specialises in web animation and is a master in creating effective and optimized code for RWD/Desktop.

A great team player with over 15 years of industry experience, he has strong interpersonal & communication skills and is very comfortable dealing with complex projects with a high level of ambiguity. 
Where we are
We are based in The Digital Hub, the largest cluster of digital companies in Ireland.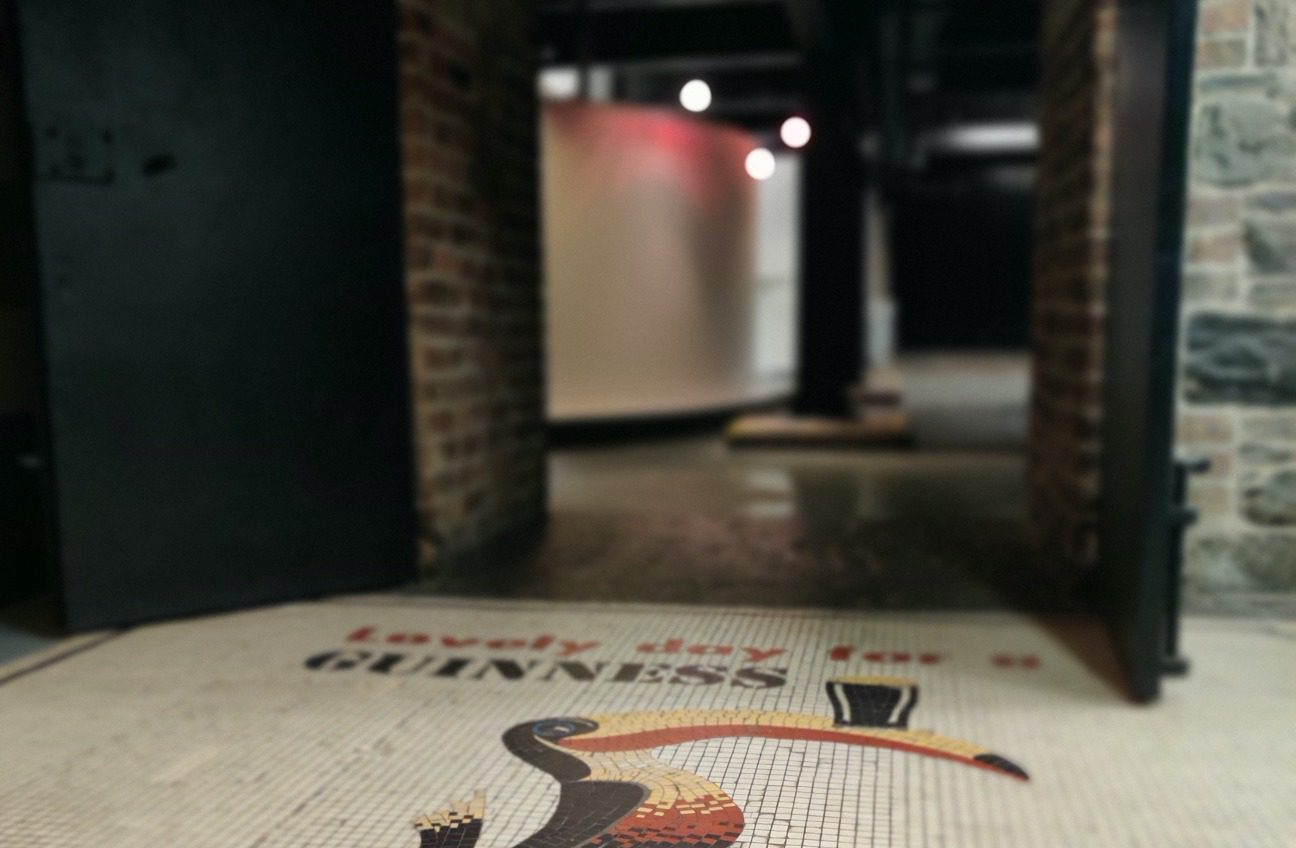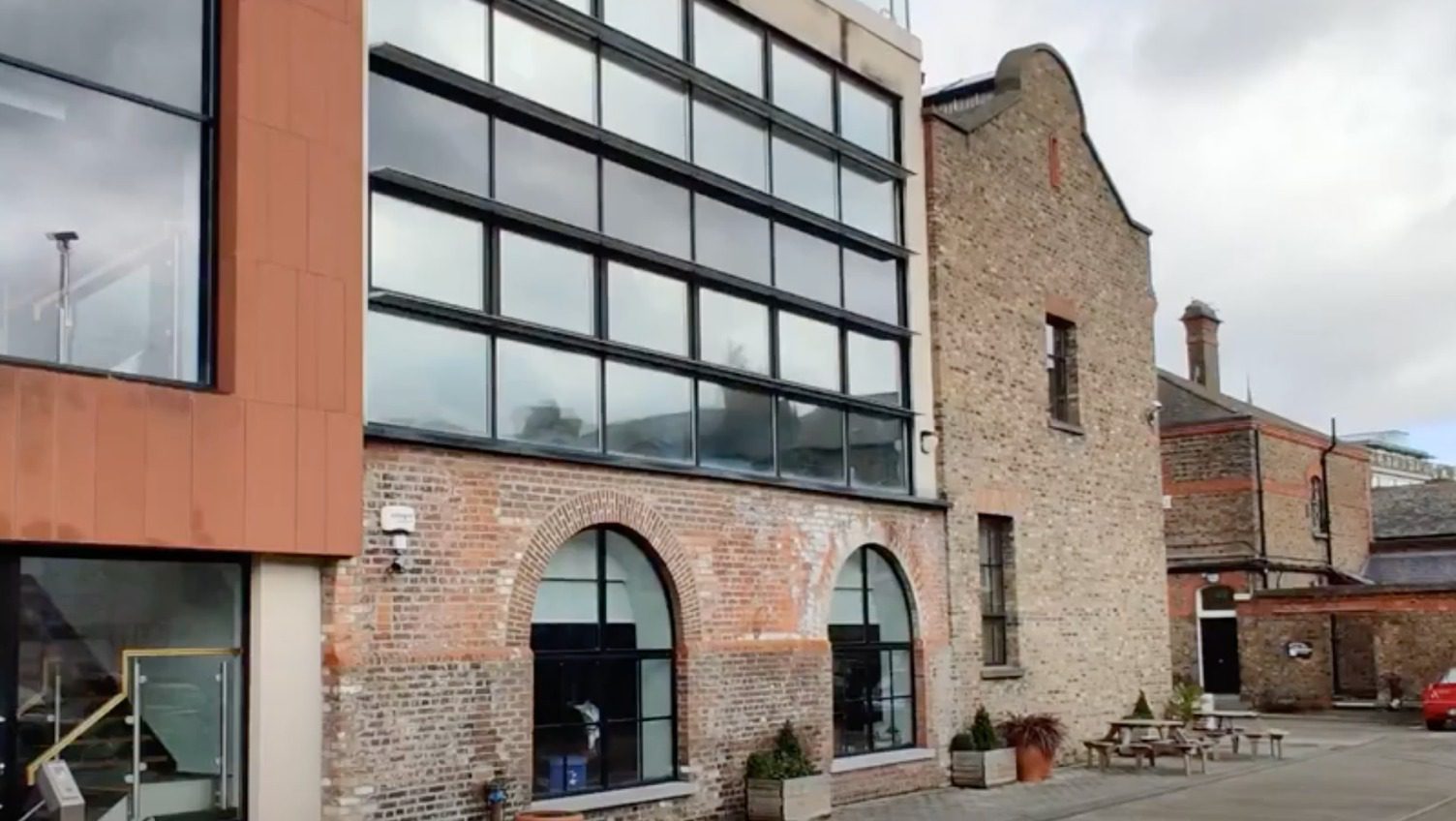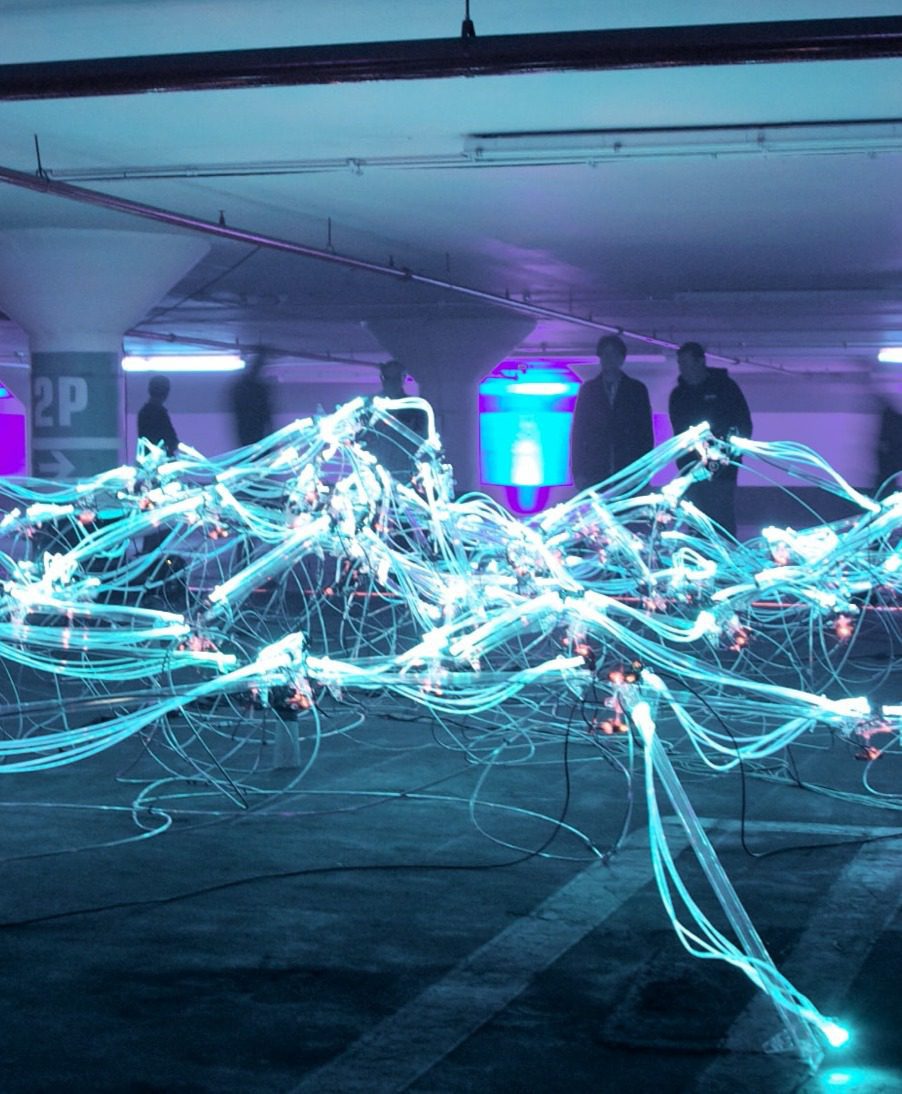 Our values
We believe in partnerships. Technology changes constantly, everything around us evolves but thoughtful partnerships will always create stronger teams. Our clients know this already but if you never worked with us before, this is what you can expect:
Collaboration – We pull together to get things done and deliver impact. We help each other out regardless of roles and responsibilities because we share the same vision and together we add more value.
Commitment – We roll up our sleeves and hold ourselves accountable to the commitments we make to each other and to our clients so that they can count on us to deliver results.
Passion – Our passion for Digital challenges us and motivates us. It doesn't make work effortless, it makes it worthwhile. Our work is an extension of ourselves so we do it with passion and pride.
Continuous Improvement – This is our mindset for growth on a personal and professional level. We constantly push ourselves and our clients to implement positive incremental changes that deliver impact and drive growth.